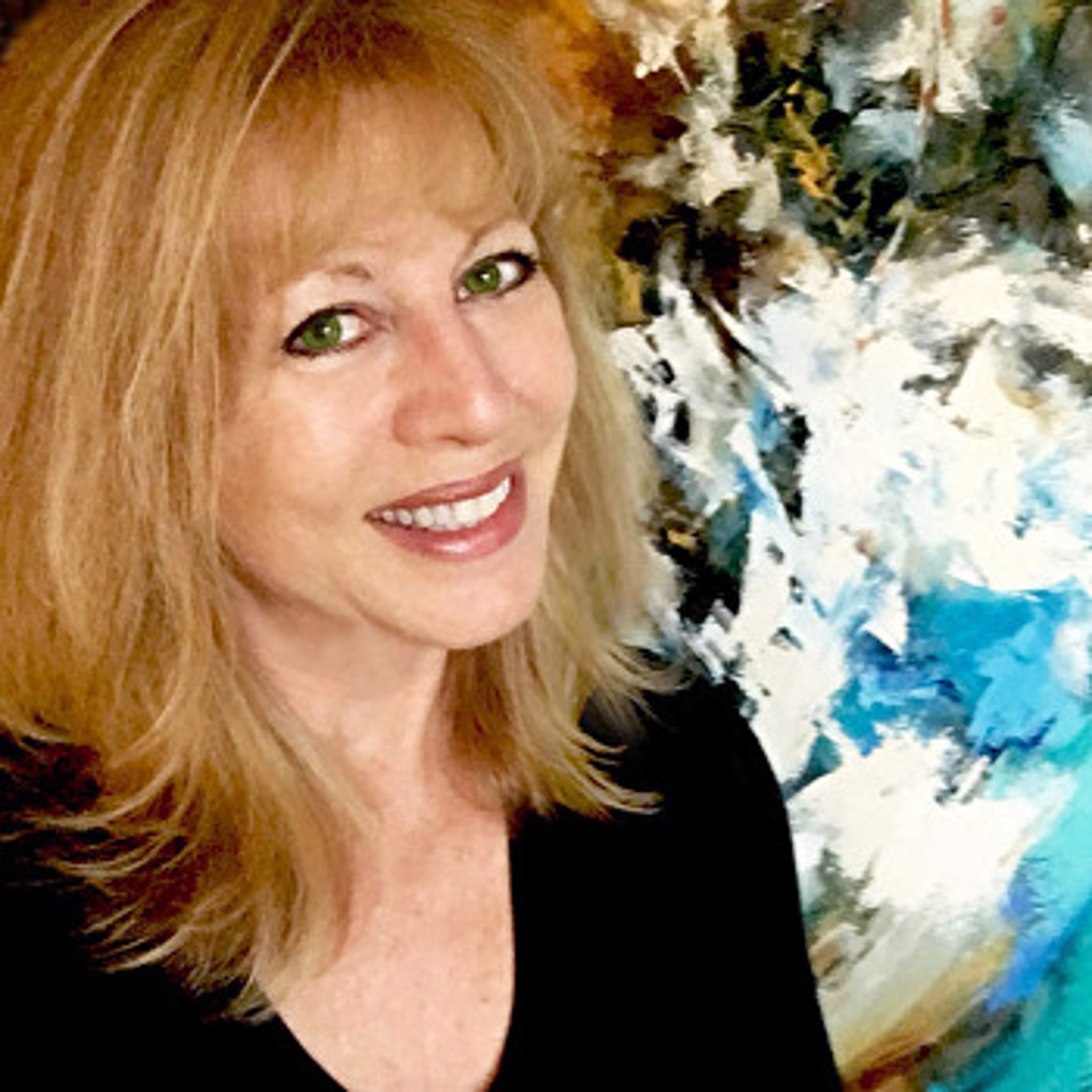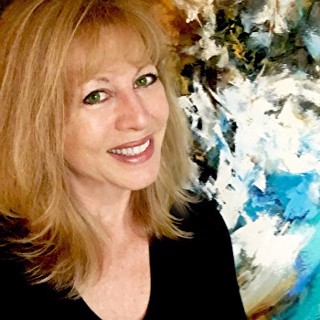 Relentlessly curious, contemporary artist Monique Carr is driven by exploration—the work responds in unexpected ways, often in the influence of color choices but also in material and technique. She is not afraid to try new things. Monique's voice translates landscapes into a fusion of experience, experiment, and emotion. She enjoys painting en plein-air, while still preserving her unique vision of the scene.
After growing up in Montreal, Canada and spending 10 years in the Cayman Islands, Monique and her husband made East Tennessee home in 1999. Monique worked as a graphic artist for over 20 years prior to becoming a full-time fine artist. Ever evaluating and evolving her style, Monique has continued throughout her professional career to study under many well-known artists, including Guido Frick, Peggy Root, Betty Carr, David Dunlap, Kathy Odom, and at the Aimone Art School. The style that emerges in Monique's work is out of the ordinary. It bursts with energy with its vibrant colors, constant movement and intriguing texture. She likes to experiment, try different mediums, substrates and embraces the new discoveries. Also, you will find that each of her painting holds a small exclamation mark, it's her trademark! The playfulness of finding this solitary mark invites audiences to slow down and reenter that space as they have to find this well hidden exclamation mark (kind of finding Waldo!).
"My intent is to transform a common scene into something new and stunning that will leave the viewer with feelings of surprise and joy. I am constantly thinking about composition, harmony, colors, movement, and texture. I want to capture a mood, an impression of a place, an expression of my feelings. Abstract painting allows me free expression of emotions and helps to loosen up my representational work. I constantly push myself to discover new techniques. I find excitement in doing different themes, styles, and shifting from medium to medium."
Click the link below to check out the preview article of Monique Carr's Sept 2020 show at the Dare Gallery.
https://www.southwestart.com/events/carr-sep2020
Click here to catch an interview with Monique that appeared on FB Live in September about her show at the Dare Gallery, Coastal Blues
Read More